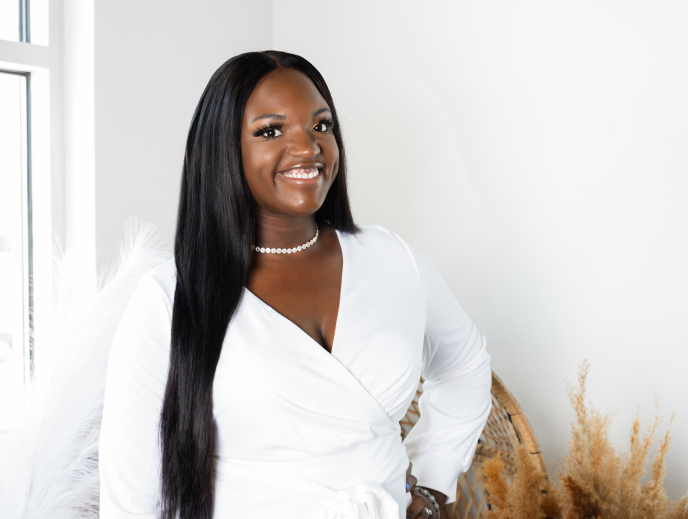 We're committed to delivering positive experiences for everyone
To provide our clients with the highest level of service, we ask for the following:
New clients, please book via a new client appointment

Retainer fee holds your appointment yet are non-refundable. This retainer fee is applied to service amount. We do not reschedule same day nor any appointments within a 24 hour window.

Appointments cancelled same day will be charged a cancellation fee.

No call-no shows will be charged the full service.

If you do not contact us within 15 minutes of your appointment, your appointment will be cancelled and charged as a no show.
To call ahead or to ask any questions, please call our front desk office at 817-422-9613.
SELECT YOUR SERVICE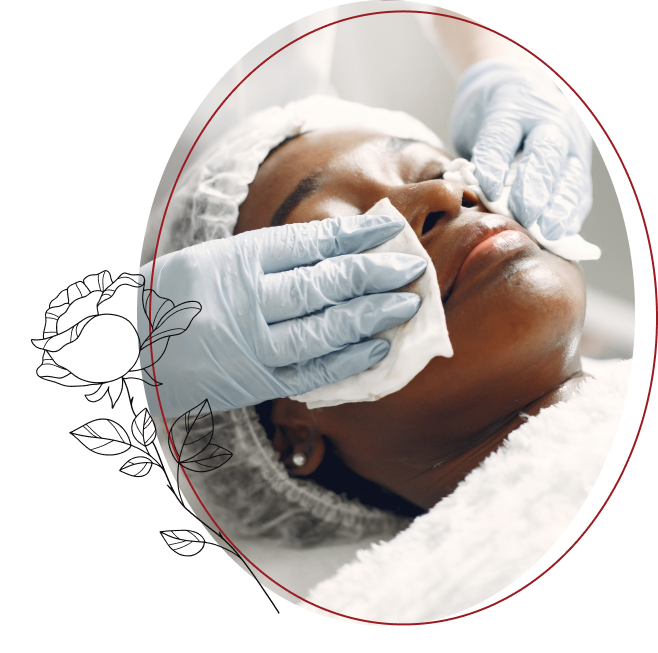 Client consultations
Answer questions, choose what service and at home care is best for you. Comes with quick effective facial cleanse, mask, tone and moisturize. Extractions are not available with this service.
LETS TALK SKIN! This is done through FaceTime. If you do not have an iPhone, put it in the notes. Since I cannot touch your skin, I will assess to the best of my ability.
If you have any questions about your skin, not sure what service you want or want to talk about products, come talk to me. During the consultation I will do a skin analysis, then go from there to accommodate your needs. Please show any skincare products you are using at home. Send 3 pictures of your skin.
During the consultation, we'll discuss the benefits of chemical peels, address any questions or concerns you may have, and provide valuable insights into the process.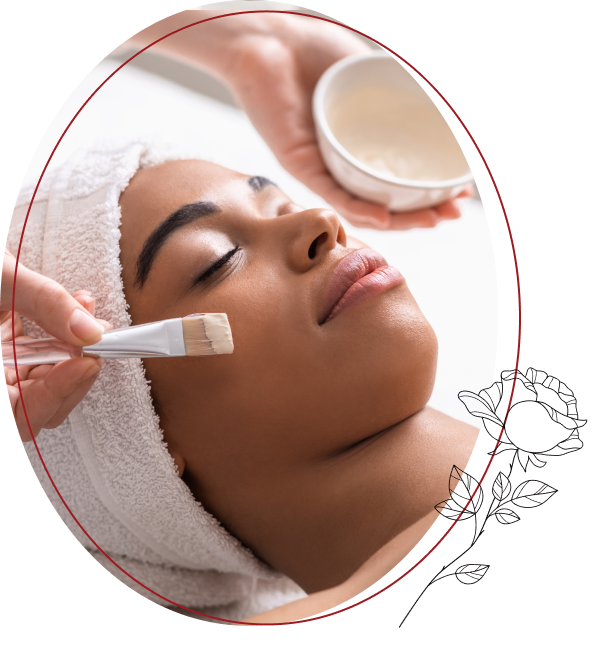 Rosebud facials
This service is for first time clients coming to Ashley. We will start with a consultation so that I am able to get familiar with your skin and talk about skin goals. Then we will get into the treatment. The treatment is approximately 50 minutes long and a customized treatment for your skin needs. Deposit is 50% of the service.
Start with oil cleanser, follow up with a deep cleanse and exfoliate the skin to remove dead skin and encourage better penetration of our product. Extractions are performed when necessary to clean out any congested pores. To boost hydration, clarity and radiance, a customized mask is applied to the face. Lastly, a serum, hydrator and SPF are applied for protection and the ultimate glow. Approximate service time is 50 minutes. Recommended once a month. Deposit is 40% of the service.
This facial improves dull skin, fine lines, enlarged and clogged pores with this physical exfoliation and skin rejuvenation procedure. Microdermabrasion removes dead skin and dull surfaces from the outer most layer of the skin using a diamond tip suction wand. For the best results, a series of 4 treatments is recommended. Add an Oxy Trio for the ultimate Glow.
DO NOT BOOK IF YOU HAVE
Severe Inflamed Acne
• Rosacea
• Skin with a lot of broken blood vessels
• Skin cancer
• Cold sores (HSV) in the treatment area
• Use of Accutane currently or in the past 6 months
• Open skin lesions
• Irritated or inflamed skin
• Recent sun exposure
• Thin skin
Hydrodermabrasion is a non-invasive facial treatment that uses a combination of exfoliation, hydration, and suction to remove dead skin cells, unclog pores, and improve skin texture and tone.
Nano Infusion is a non-invasive treatment (no needles) that allows for deep absorption of product into the skin for maximum results. This treatment helps to boost the production of collagen and elastin. It also lifts and tightens the skin to reduce the appearance of fine lines and wrinkles while also increasing hydration and circulation. This treatment evens skin tone, improves skin texture and diminishes the appearance of acne scarring. No numbing, downtime, or pain.
This treatment is for clients that need a little more time to focus on extractions. Includes double cleanse, exfoliation under steam, extractions, light chemical peel, LED light therapy, high frequency to kill bacteria on skin, acne and hydrating serum, moisturizer and Rosie's Beauty illuminating SPF 35.
Formulated for a king! Men can benefit from facials as well. The facial is designed to clear, hydrate and revitalize men's skin. With an additional beard treatment for men's facial hair. Approximate service time is 50 minutes.
Ideal for clients that are 11-16 years old. Custom made for the active teenager with clogged pores, acne and breakouts. Approximate service time is 40 minutes.
What Is Microneedling?
Microneedling is a procedure that uses small ultra-fine needles to prick the skin carefully. These micro-injuries to the skin spur the generation of more collagen, causing the skin to become smoother and firmer over time. SkinPen accelerates this repair process by creating microscopic channels, allowing nourishing serums to penetrate deeper into the skin. New collagen and elastin production can reverse years of sun damage, improve acne scars, and enhance the overall appearance of aging skin.
What Happens During a Microneedling Treatment?
Microneedling begins with your provider numbing the target area with a topical anesthetic. They will then use a small pen-like tool to make small pricks to the skin, moving evenly across the face as they go. After the procedure is done, a soothing serum is applied to the skin to calm any irritation. A single treatment session usually takes 30 minutes to perform, depending on the size of the area being treated.
Is Microneedling Painful?
Even though it uses needles, microneedling isn't a very painful procedure. The topical anesthetic reduces most discomfort, and the pinpricks are so small that you likely won't notice them after the procedure.
How Long Is Recovery After a Microneedling Treatment?
Because it is a nonsurgical treatment, most microneedling patients don't need an extended recovery period. Your skin may feel red, swollen, or slightly raw for a few days after the procedure. Some patients require 3 to 4 sessions for the best possible results.
Want to treat your friends?
BUY ONE OF OUR GIFT CERTIFICATES!